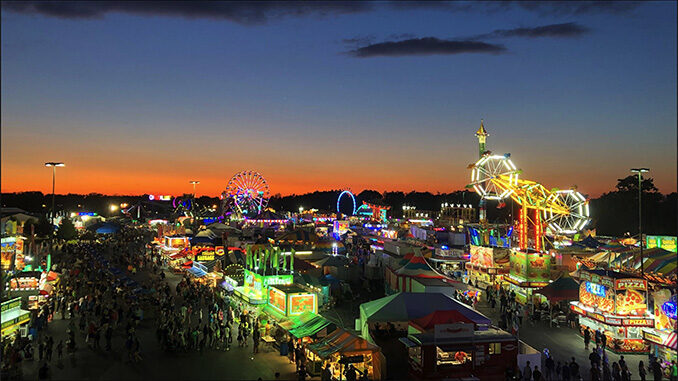 By Deborah Jeanne Sergeant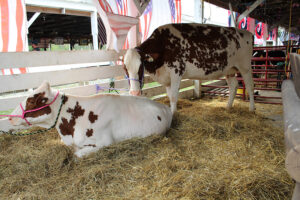 Of course, you should get to the New York State Fair this season. The number of free attractions, unique food offerings and hundreds of animals make it the highlight of the season.
But county fairs can offer a lot of fun close to home for any New Yorker.
The state offers 45 county fairs (some counties share a fair).
Many of these began as a horse race or a few farmers gathering to display and sell their wares. As they established agricultural societies to build the industry and started building menage constructions (click here), these groups continued the events that became county fairs. Agricultural organizations still manage most of the state's fairs and make farming a major emphasis of their events.
Here is a list of some of the most popular county fairs:
Erie County Fair
Aug. 9-20

The state's largest county fair is also the fourth-largest nationwide. The Erie County Fair in Hamburg — just south of Buffalo — draws numbers rivaling that of the state fair and features a large midway, concerts and top name performers such as Chubby Checker and Clint Black. The 12-day ag-stravaganza includes Little Hands on the Farm, a barn for children; the Agriculture Discovery Center; Urban Farm Trial; blacksmith Shop with daily demonstrations; horse show rings; and horse headquarters. The competitions include an antique tractor invitational.
The Altamont Fair
Aug. 15-20
The Altamont Fair is New York's only three-county fair, representing the official county fair for Albany, Greene and Schenectady counties. Anticipate a huge midway at Altamont, along with plenty of animals to enjoy, both on display and in competition. Sherman's Lumberjack Show is one example of the unusual shows that visitors will experience.
Hemlock "Little World's" Fair
July 18-22
Livingston County's official fair is the Hemlock "Little World's" Fair. A fun feature of this fair is that the parking, events, grandstand shows, and midway rides are included in the admission price. Come early and stay late to take it all in. The fair includes an impressive number of animal competitors. Don't miss the Heritage Museum. Although small, it's packed with interesting displays from yesteryear as well as a display on the history of the fair's beginning as a racetrack.
Clinton County Fair
July 25-30
Clinton County Fair includes a demolition derby, tractor pull and, on two days, a monster truck rally. The fair also attracts good quality entertainment like country star Megan Moroney.
Gouverneur and St. Lawrence County Fair
Aug. 1-6
The Gouverneur and St. Lawrence County Fair features a demolition derby, along with a top performer. This year, it's Dylan Scott (Aug. 5).
Franklin County Fair
Aug. 6-13
"Little House on the Prairie" fans should note that the Franklin County Fair was mentioned in Laura Ingalls Wilder's novel "Farmer Boy." This year, fairgoers can experience a performance by Melissa Etheridge, tractor pulls, demolition derby, cornhole tournament, Black Cat Thrill Show, harness racing and more. It takes place in the town of Malone.
For a complete list of all of New York's youth and agricultural fairs, visit https://agriculture.ny.gov/farming/fairs.