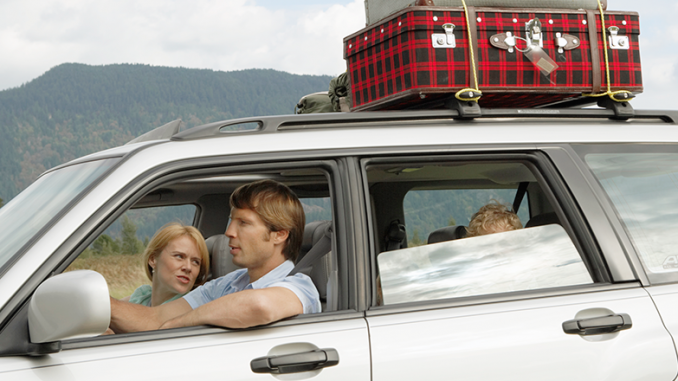 By Mellissa Stefanec
This time of the year is the best for road trips. The nice weather makes many of us want to get out the house and visit places and people we missed during the cold winter months. When we meet our destinations, we can refresh and recharge by spending time with people and places we love.
However, the costs of a road trip can add up as quickly as miles on your odometer. Odds and ends at gas stations and fast-food joints can limit your vacation plans by wrecking your budget before you even have a chance to cut loose. However, road-trip peripherals don't have to add up. A little bit of prior planning can go a very long way. It could mean the difference between enjoying a nice bottle of wine and seafood dinner or remorsefully eating the same. Plan well and vacation well.
Here are some money-saving strategies to employ when you hit the road.
Do a little research
Check out the points of interest and restaurants at your destination and along your way. That way, you won't get stuck paying money for something you didn't really want in the first place and have insight to the sorts of places that fit your taste and budget.
Shop when you get there
If you are going someplace where there won't be hosts to feed you, visit a grocery store when you arrive. Having a few snacks and staples on hand can keep you from making impulse food purchases. If you are being received by a gracious host, buy a reasonable gift in advance of your trip so you don't get stuck buying a pricey last-minute item.
Pack a travel kit
If you already have a first-aid kit, make sure it is stocked and bring it along. If you don't, make your own using some sandwich-sized zip-top bags placed in a gallon-sized bag. Bring things like a pain reliever, allergy medication, antibiotic cream, an instant ice pack, aloe vera, insect bite relief and tweezers. Buying this sort of stuff at quick-stop stores can add up very quickly.
Pack a cooler and fill it with ice
Make sure the cooler is clean, and fill the cooler with full-size jugs or bottles of your family's favorite beverages. Bring reusable beverage containers and refill your bottles with ice and drinks as you go. You can save even more money by making your first round of ice ahead of time. If you didn't have time to thoroughly disinfect your cooler, transport ice in doubled-up gallon-size zip-top bags.
Bring some things to make a fast meal
You never know where your journey will take you, so pack some meal-worthy food. Bring peanut butter, jam and bread. Bring slices of cheese or lunchmeat. Pack a few bags of trail mix. You won't regret it when you can say no to a slice of three-hour-old gas station pizza.
Pack your medicine and toiletries
Forgetting your medicine can mean paying a premium for it along the way. Make a list of your medications ahead of time and check it before you pull out of your driveway. Do the same for your toiletries.
Pack a travel charger
Who wants to pay 15 bucks for a flimsy phone charger at a convenience store? No traveler ever. Make sure you bring charging cords that are vehicle compatible and capable of charging all your traveler's devices.
Always travel with the indispensables
Always have these in your car, no matter what the age of your travelers: sunscreen; insect spray; baby wipes; sunglasses; a roll of paper towels, a couple of plastic shopping bags and umbrellas. So many travel mini-crises can be a verted with these simple items.
Think about gas
If you are going on a lengthy trip, it might pay to research gas prices along the way. There can be big differences in prices per gallon depending on where you are.
Keep the cash
Make sure you start your trip with cash. There are still places that don't take debit or credit cards, especially mom-and-pop places that are quintessential for travelers. Get cash out before you leave so you don't have to pay exorbitant ATM fees along the way.