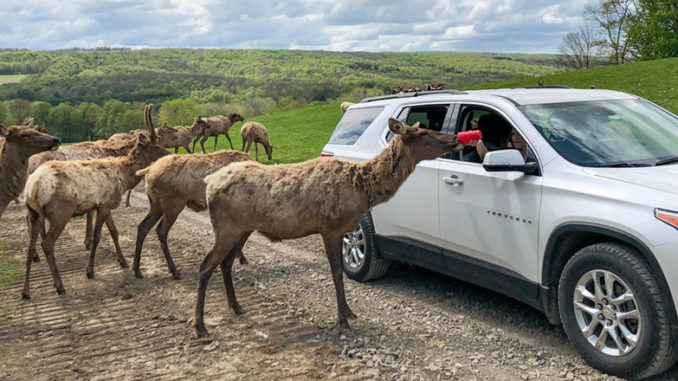 For animal lovers, Upstate has plenty of zoos worth a visit.
From the Rosamond Gifford Zoo in Syracuse to the Utica Zoo in Utica and Seneca Park Zoo near Rochester, area has a lot to offer for those who love animals
By Deborah Jeanne Sergeant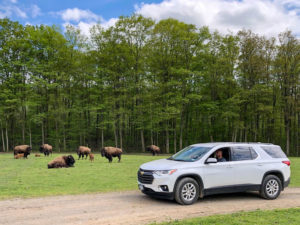 Take a safari in Upstate by visiting one (or more) of the region's zoos. Your children won't even realize they're learning as they explore the displays and exhibits. As with other events and attractions, check with the zoo's social media page and website before heading out, as the pandemic likely has affected normal operating hours.
Syracuse
Rosamond Gifford Zoo at Burnett Park (www.rosamondgiffordzoo.org) is still open — even during social distancing — by limiting the number of zoo patrons at a time to prevent big crowds from entering the zoo. Though some of the zoo's events and programming have been delayed or postponed, there's still plenty to see. For example, you can see how much the zoo's year-old Amur leopard cubs have grown in the past year.
Chittenango
The Wild Animal Park (www.thewildpark.com) features exotic animal shows daily, including lions, tigers, alligators and cheetahs. The park is home to a good mix of domestic and exotic animals.
Utica
The Utica Zoo (http://uticazoo.org) offers an opportunity to soak up animal facts, as the zoo boasts an education department fully chartered by the New York State Department of Education. All of the zoo's programming is designed to meet the Next Generation Science Standards and NYS P-12 learning Standards — perfect for your zoologist wannabe — or any animal lover.
Rome
Fort Rickey Discovery Zoo (https://fortrickey.com) is more of a mash-up of petting zoo and farm than a traditional zoo. Fort Rickey allows visitors to get up close with a large variety of animals. It's perfect for hands-on children who learn by doing and for anyone wanting to get an animal cuddling fix. The animals are as common as goats, deer and snakes and as exotic as a wallaby, capybaras, and lemurs.
Rochester
Seneca Park Zoo (https://senecaparkzoo.org) is accredited by the Association of Zoos and Aquariums and participates in the organization's Saving Animals from Extinction programs. The zoo's conservation efforts include aiding African penguins, Caledonian crested gecko and the Burmese python. Seneca Park is a great choice for anyone interested in conservation efforts.
Varysburg
Hidden Valley Animal Adventure (https://hiddenvalleyadventure.com) offers its drive-through Safari Park as a way for visitors to get personal with animals. With more than 40 species and 300 total animals, there's plenty to see — and plenty of opportunities of interacting with animals such as camels, zebras, water buffalo and Texas longhorn cattle. Admission includes a cup of feed to attract the friendly animals to the vehicle for a snack.
Gloversville
Adirondack Animal Land (https://adirondackanimalland.com) features petting zoo encounters with its animals, which includes small and large domestic herbivores and an array of exotic animals — mostly herbivores — like giraffes, emus, zebras and camels. Visitors can take a walking tour, safari tour, and take a mini train ride to the alligator and emu area.
Catskill
Bailiwick Animal Park (www.bailiwickranch.com) is home to 40 exhibits of domestic and exotic animals, including rabbits, goats and tigers. Many of the animals are rescues. The zoo also has a petting/feeding area, which makes the zoo much more interactive.
Watertown
New York State Zoo (www.nyszoo.org) at Thompson Park displays animals indigenous to the area, like the elk, bobcat, eagle, river otter, wolverine and black bear. The Heather A Freeman Butterfly House on the grounds includes 100 butterflies representing 20 species.
Animal Sanctuaries
In addition to zoos, consider visiting a farm animal sanctuary. Most of these operate to give life-long homes to animals, either on their grounds or through facilitating adoptions. Though they operate differently from zoos in many ways, most sanctuaries welcome visitors during certain hours of the day or certain days of the week and welcome volunteers to help out with animal care. A few examples include Purpose Farm in Baldwinsville (www.purposefarm.org) Cracker and Box Palace in Alton (www.crackerboxpalace.org) and Catskill Animal Sanctuary in Saugerties (https://casanctuary.org).